PlastLIFE promotes a sustainable circular economy for plastics
Keep the Archipelago Tidy takes part in an extensive national cooperation project PlastLIFE to promote the circular economy of plastics. The goal is a sustainable circular economy for plastics in Finland by 2035.
Keep the Archipelago Tidy brings expertise in littering to the PlastLIFE project. The association has been working against littering in waterways since it was founded in 1969.
Clean Beach – clean-up events, citizen science and a school programme
Under PlastLIFE project, we continue our Clean Beach (Siisti Biitsi) clean-up programme in order to draw attention to beach litter and to encourage people to simple environmental actions. The purpose of the programme is to tidy up our country's beaches, raise awareness about the littering situation, and collect information about littering on our beaches.
The objective of the Clean Beach programme is to clean up the beaches as well as to gather information about the litter found on those beaches. Clean-up volunteers play a big role in this process. Volunteers conveniently report the litter they have collected using the Clean Beach application and contribute to citizen science. The data allows us to monitor the state of the environment and its development in a concrete way. In addition, the recording of litter per item follows internationally used litter monitoring methods, so the results are comparable with other litter reports.
The website created for the programme provides a meeting place for all Clean Beach participants to increase their sense of community and aims to create a shared experience of promoting the well-being of nature. The wider aim of the programme is to raise national interest in cleaning up the local environment and remove any stigma and negative feelings associated with it, such as shame.
Schools to get involved
The Siisti Biitsi school programme is a free environmental education operating model open to all comprehensive schools in Finland. The school programme offers everyone, regardless of their background or location, the same opportunities to increase knowledge of the environment in an easy and fun way.
The schools participating in the programme receive tasks related to the subject area to support learning, and the students get to know their own surroundings.
The school programme helps to create a basis for understanding the nature of bodies of water from the perspective of littering and to develop the relationship between nature and children and young people.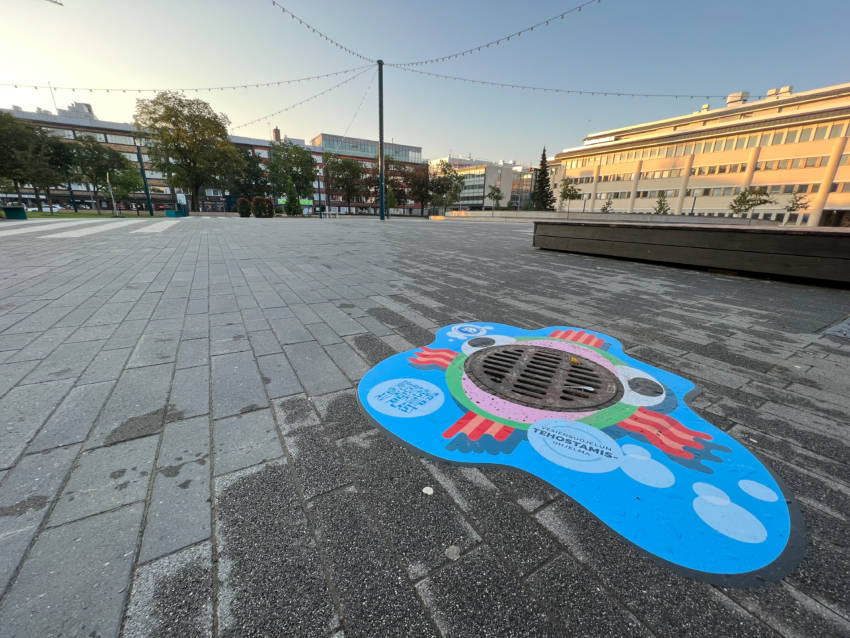 Mahanpuruja muovista campaign highlights litter sources and routes
The Mahanpuruja muovista (Stomachache from Plastic) communications campaign aims to increase knowledge about the sources and routes of litter in order to decrease littering. The campaign encourages passers-by to consider the impact of their own choices and behaviour.
The campaign is implemented through positive influencing by making street inlet covers and public rubbish bins visible by marking them with attention-grabbing colours and texts. In addition to the street, the campaign is widely visible in both traditional and social media, and it appeals to citizens of all ages.
Contact us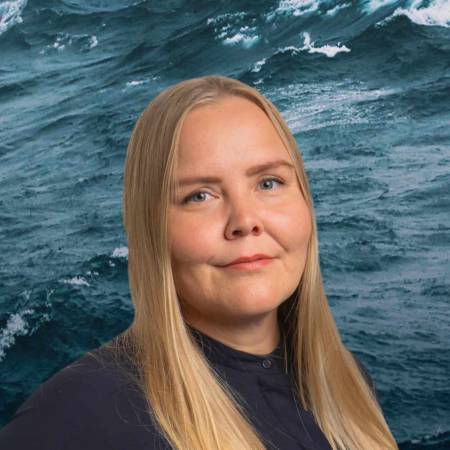 Program manager
Julia Jännäri
040 455 7251
julia.jannari@pssry.fi
Clean Beach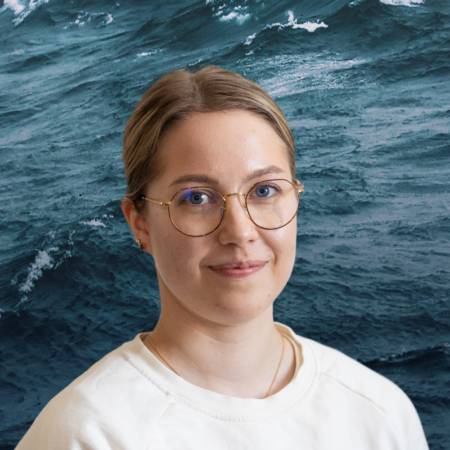 Communications specialist
Kiia Palo
040 189 8655
kiia.palo@pssry.fi